BENCHMARK BUILDERS, INC.

380 Thoreau Street
Concord, MA 01742
OUR BROCHURE & VIDEO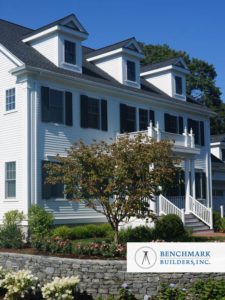 A custom building firm dedicated to
delighting our customers.
Benchmark's clients receive a superior home delivered on time and on budget. We are fully committed to delivering the highest quality construction practices, utilizing innovative technologies, and providing outstanding customer service. Feel free to contact us today!