Meet Mike.  Can you see the smile behind his dust mask?
Mike is one of Benchmark's happiest and most valued employees.  He's always doing the worst, dirtiest jobs and smiling and making everyone on the jobsites laugh while doing so.
Whenever I pull up to a jobsite with a load of materials, he seems to magically and instantly appear to help me unload.
This is a renovation we're working on in an historic home in Newton, MA.  Our customers are living through the project.  This is the last phase – we pulled out their kitchen 2 days ago – and we're now going into hyper speed mode.
We do all types of projects – but this is the most challenging type.  It's guys like Mike that keep us, and most importantly our customers sane!
Mike is always cleaning, smiling, laughing, and joking.  His incredible attitude is contagious!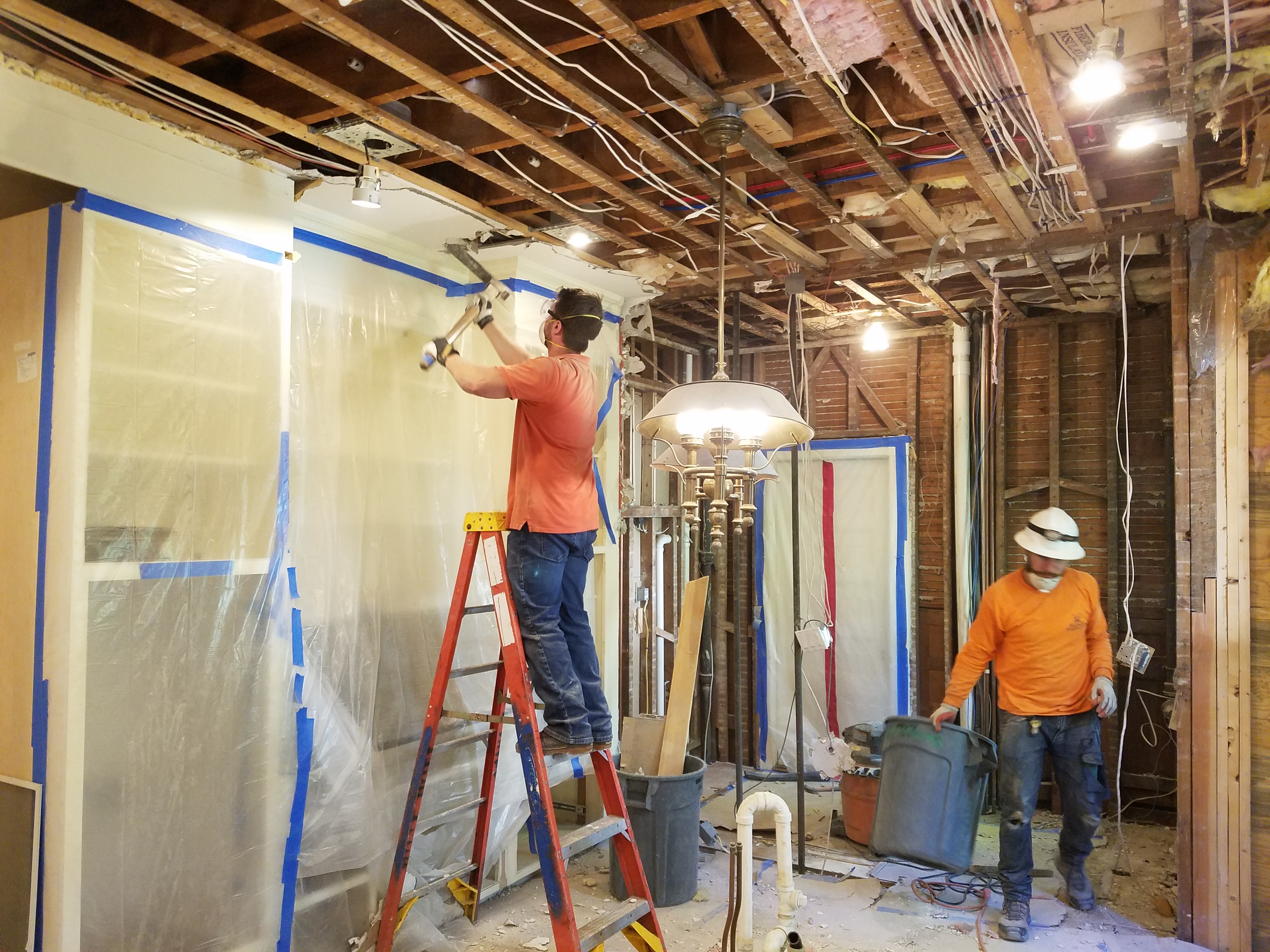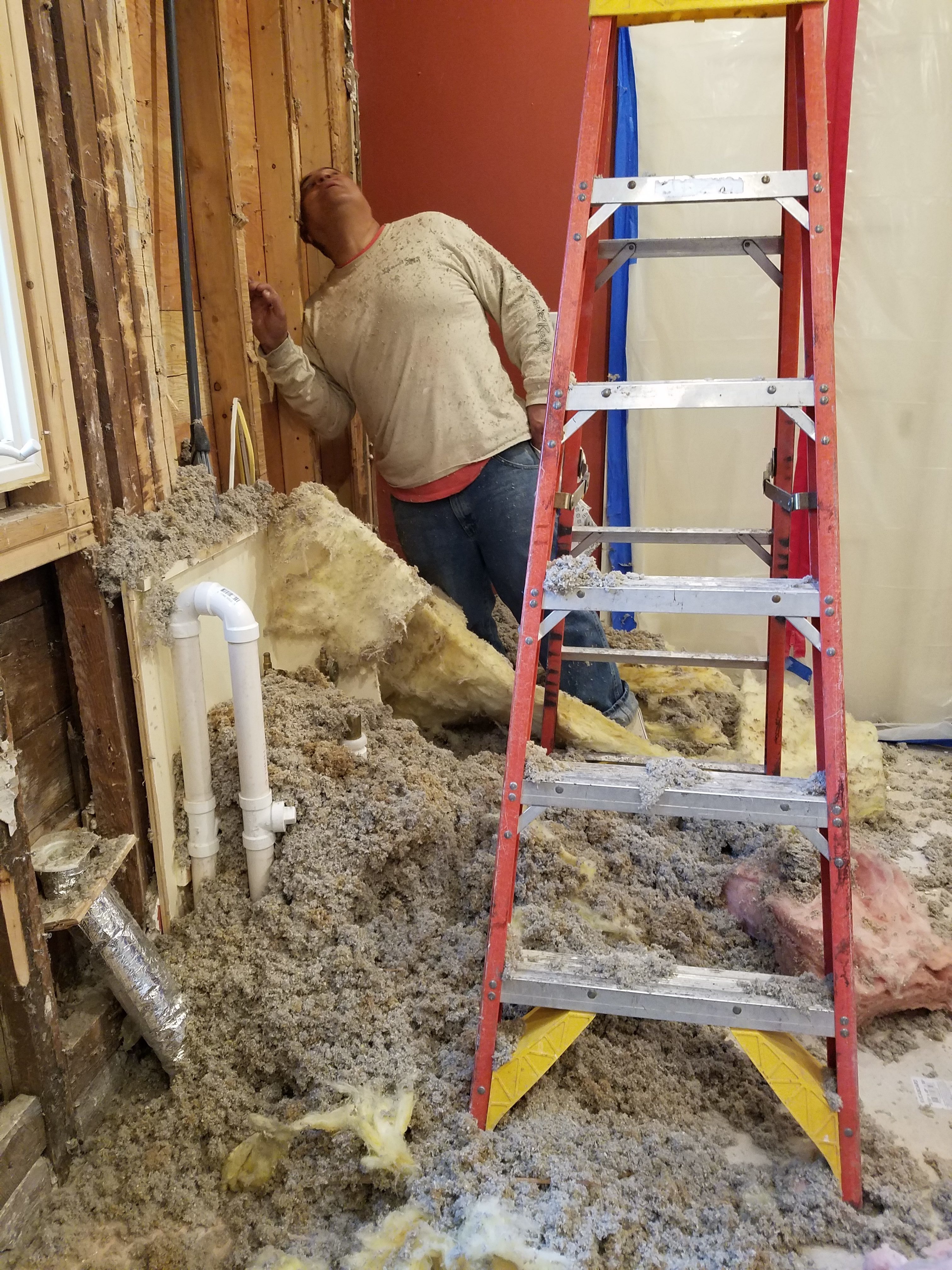 Interested in learning more about our services?